Hello,
I'm willing to use LXD to emulate a basic network. To support basic routing protocols, I use quagga(v1.2) in containers. I enabled the zebra and ospfd modules of quagga, and added some simple configurations by vtysh. For each link, I created a linux bridge by lxc network create, and attach containers on it. However when I created a simple network for test, which is shown below, a strange problem occurred. In this network I cannot ping 10.0.6.2 from R1, however all of the last IPs in this picture works. Also, ping from R2 is in the same situation, which means all of interfaces can work, except 10.0.3.2.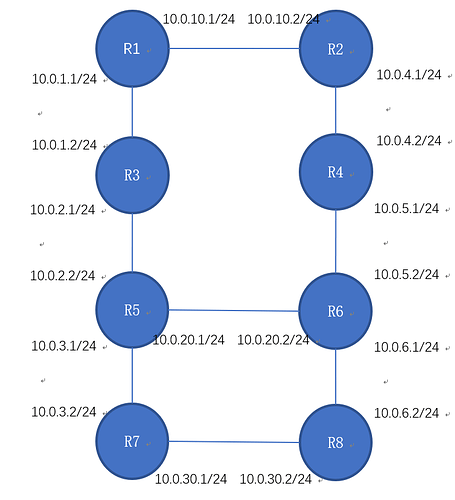 First I wondered that I maybe did a wrong quagga configuration, however the same topology created at network emulator, such as Cisco PacketTracer, works well. And I'm sure that all of quagga configrations were same. Now I get confused. Is there any suggestions?
PS: My English is poor, so that I may explain more if you cannot get the point from my description.