Hi! I have an issue with the command lxc publish img_name. When I manually created a VM image from iso file, set partitioning to GPT, created two partitions one EFI System, one for rootfs, installed system, and finally ran LXD image everything works fine: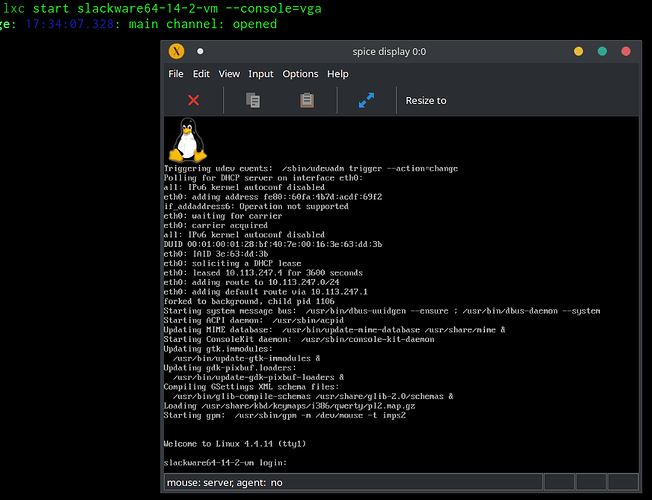 However, when I decide to save the LXD image for further use, the command lxc publish slackware64-14-2-vm --alias slackware64-14-2-vm leaves me with an unbootable image. When I decided to export an image, I was left with metadata.yml and rootfs.img. I noticed that I can't boot system from generated rootfs.img file by lxc image export vm_image using command qemu-system-x86_64 -bios /usr/share/edk2-ovmf/OVMF_CODE.fd -hda rootfs.img -m 1G: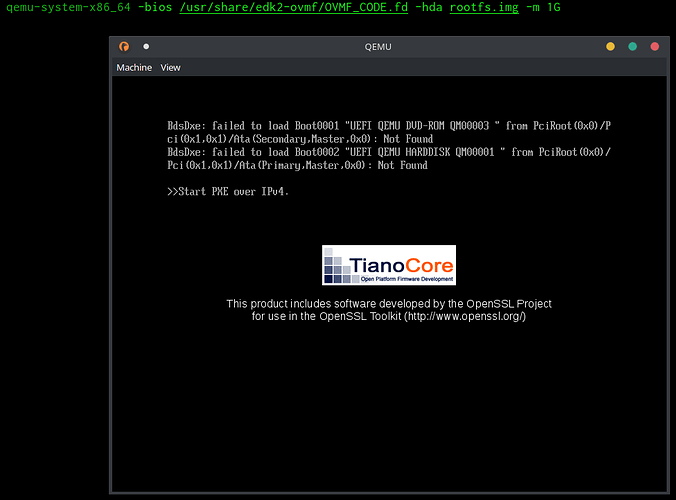 I tried to press alt+f1-f8 but it seems like the image generated by lxc publish is unbootable.