Hi, today I found my containers inside LXD server becomes very slow, it means that any command even login becomes very slow, the system takes a long time to repsonse, not only one container, but all of them.
One of intuitive description: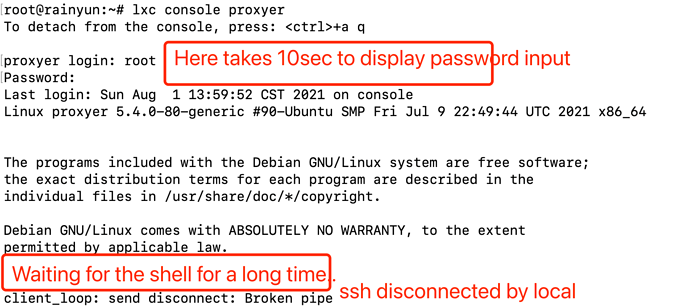 htop from host: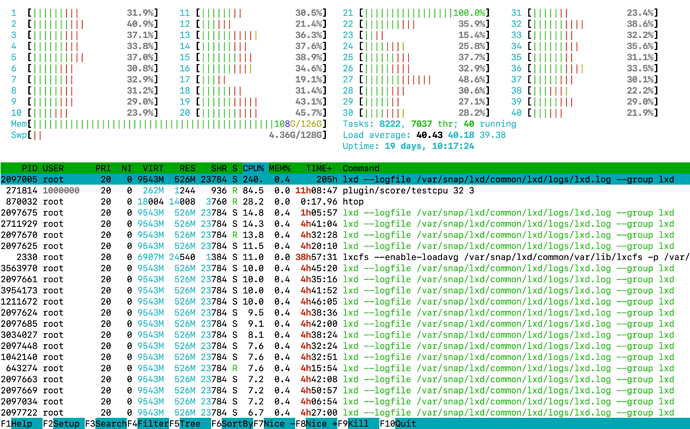 I've check the system load, iowait, is all ok, backed storage is ZFS, running 200+ container, LXD 4.17
But I found that VirtualMachine is fine, every command repsonse quickly, only container.
Any idea will be welcome, thank you.