Hi.
I want to use a storage pool (zfs) called cust01 from host lxd01 to import from host lxd02.
Because host lxd02 is a newly configured server, there is no information about the storage pool named cust01.
cust01 is imported from the lxd02 host and zfs list is displayed as follows.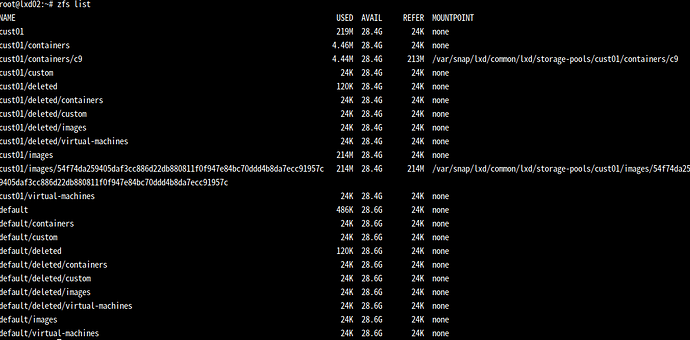 Then, the container/c9 belonging to the cust01 storage pool is mounted.


When lxd import, the following error occurs.
How do I solve it?

Thank you in advice.