I currently utilize LXD with the default network bridge br0 … and use Juju to orchestrate/automate the software which gets installed and setup within the containers… my question is… how isolated or safe is it… if I have a need to keep two environments or sets of containers isolated network-wise ?
reason I am asking is… I want to have two sets of LXD environments… and looking if it is safe to put the two into the same host… but not let them talk to eachother…
here's my setup as of now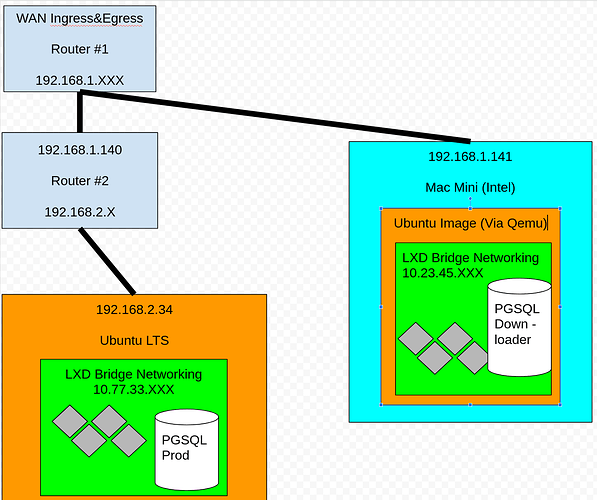 Would it be possible to say…
move the Mac Mini's LXD containers and postgresql instance … onto the same Ubuntu LTS server… but keep the two LXD networks separate?
EDIT: Is the move to perhaps instantiate two LXD bridges… would that introduce a layer of ISOLATION ?