I've been trying to understand why resources keep creeping in until total server failure.
There are 4 containers with different projects and 1 with Haproxy managing the requests.
On the dashboard, we can see that that the memory usage keeps growing, we restart the server and it goes lower again and keeps growing again.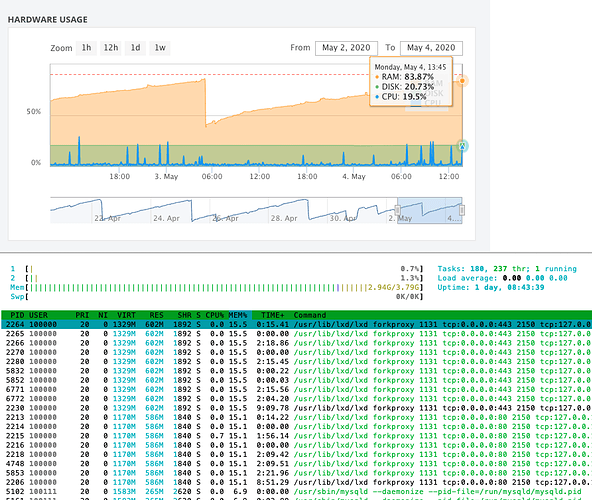 On the main server, there are a lot of forkproxy processes draining the memory, but inside individual containers, there's minimal memory usage.
Any clue on what might be causing it?
Currently running LXC 3.0.3 on bionic.
Thanks,