Hi.
First, look at below picture.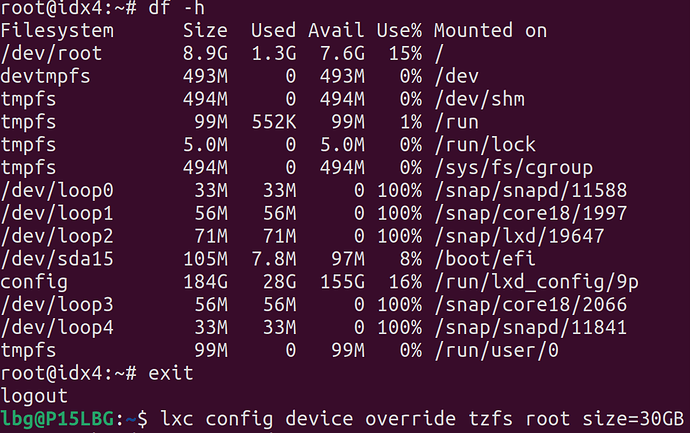 This vm is a vm created from local ineternal disk and moved to sdcard(128GB).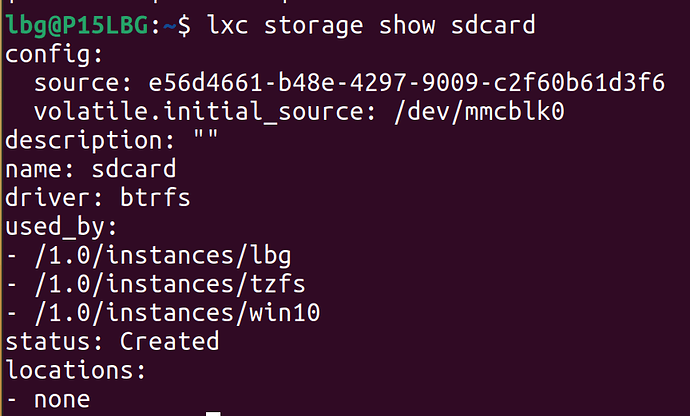 There are two questions here.
config is taken entire sdcard 1
If I give the command lxc config device override tzfs root size=30GB, I get an error like the title of this article. What do I need to solve?

Thank you.