Hi, LXD is very useful. But I have some problems recently.
LXD init some bad container some times, owner of most file in container is 1000000.
And I can not exec command on host, such as lxc shell xxx.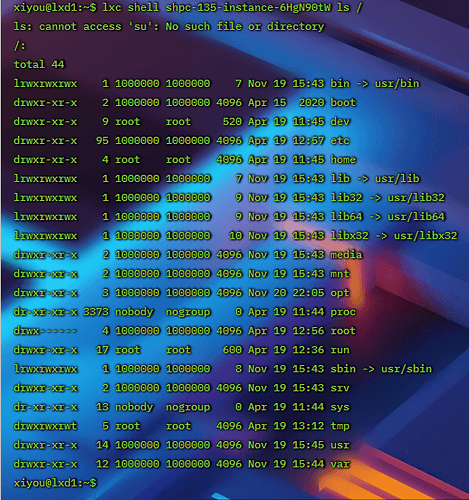 Owner of most file in normal container is root.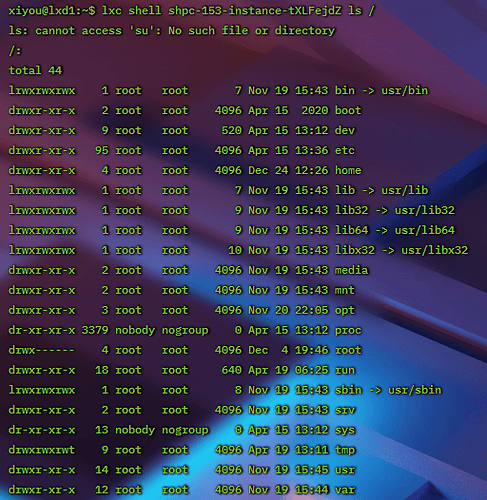 Has anyone had the same problem?