I was installing windows from here - https://ubuntu.com/tutorials/how-to-install-a-windows-11-vm-using-lxd#3-create-a-new-vm
after I run - lxc start win11 --console=vga
I need to press a key. I pressed the key.
Then I get windows installation screen for 1 second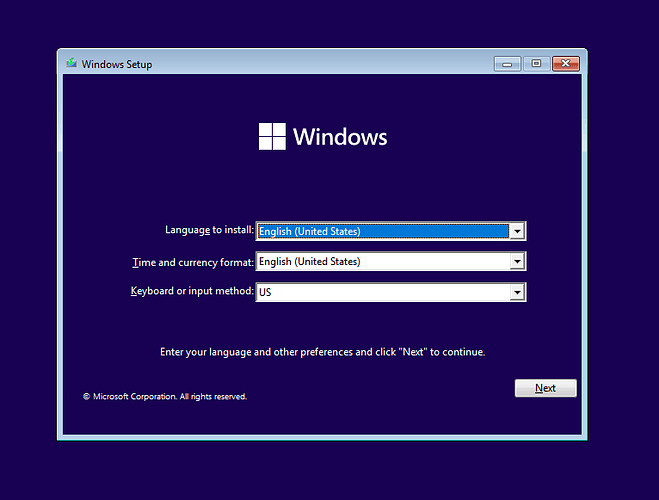 and immediately everything is killed and the only message I see in console is
$ lxc start win11 --console=vga


(remote-viewer:8746): dbind-WARNING **: 15:24:42.427: Couldn't register with accessibility bus: Did not receive a reply. Possible causes include: the remote application did not send a reply, the message bus security policy blocked the reply, the reply timeout expired, or the network connection was broken.


my lxc list
$ lxc list
+-------+---------+------+------+-----------------+-----------+----------+
| NAME  |  STATE  | IPV4 | IPV6 |      TYPE       | SNAPSHOTS | LOCATION |
+-------+---------+------+------+-----------------+-----------+----------+
| win11 | STOPPED |      |      | VIRTUAL-MACHINE | 0         | dreams   |
+-------+---------+------+------+-----------------+-----------+----------+

and the version is
$ lxc --version
5.11

Please help…